Disclaimer: We are using Amazon affiliate Product Advertising API to fetch products from Amazon, include: price, content, image, logo, brand, feature of products which are trademarks of Amazon.com. So, when you buy through links on our site, we may earn an affiliate commission at no extra cost to you.. Read more.
If you're in the mood for a hearty and healthy meal, look no further than salmon patties. This dish is packed with protein and omega-3 fatty acids, which are known for their many health benefits. Plus, salmon patties are easy to make and customizable to your liking. So put on your chef's hat and get started!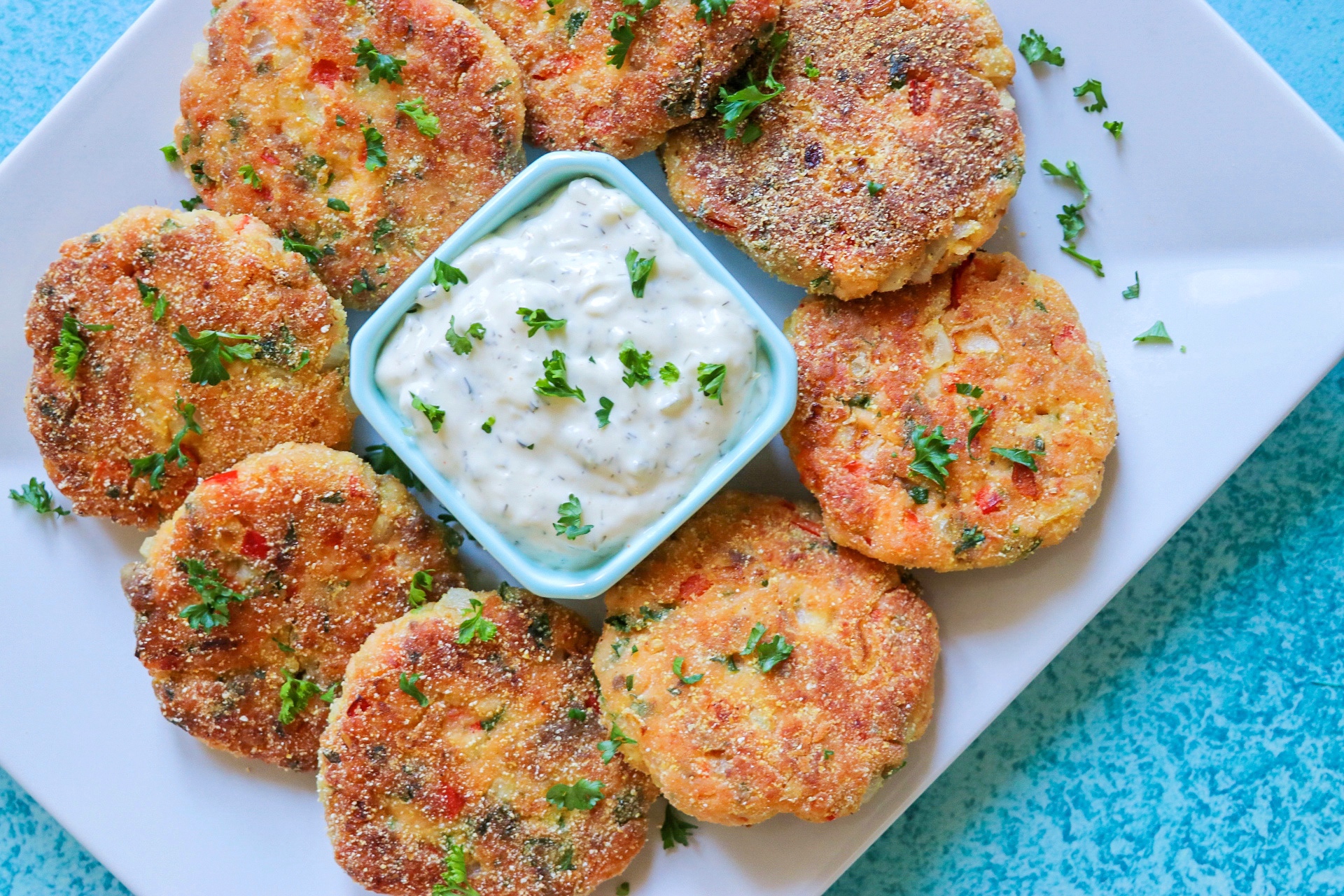 Prepare

15 mins

Cook

10 mins

Total time

25 mins

Yield: 4 serving
If the mixture is too wet to form patties, add more bread crumbs, a little at a time, until the desired consistency is achieved.
Ingredients Salmon Patties:
1 pound skinless, boneless salmon filet, cut into 1-inch cubes

1/2 cup Italian-seasoned bread crumbs

1/4 cup grated Parmesan cheese

1 teaspoon dried basil leaves

1 teaspoon garlic powder

1/4 teaspoon salt

1/4 teaspoon ground black pepper

2 eggs, beaten

3/4 cup all-purpose flour

Olive oil (for frying)

1/2 cup mayonnaise

2 tablespoons chopped pickles or relish

2 tablespoons minced onion??

1 tablespoon capers, drained

1 tablespoon lemon juice

1/4 teaspoon salt

1/4 teaspoon ground black pepper
How to make salmon patties:
1. In a food processor, pulse salmon until it forms coarse crumbs. In a large bowl, mix together salmon, bread crumbs, Parmesan cheese, basil, garlic powder, salt, and black pepper. Shape mixture into eight 3-inch patties.
2. Place eggs in a shallow bowl. Place flour in another shallow bowl. Dip patties in eggs, then coat with flour.
3. In a large skillet over medium heat, heat olive oil. Add patties and cook until browned and cooked through, about 4 minutes per side.
4. Meanwhile, to make the tartar sauce, mix together mayonnaise, pickles or relish, onions, capers, lemon juice, salt, and pepper in a bowl. Serve salmon patties with tartar sauce on the side for dipping.
5. If you have any leftover salmon patties after your meal, you can store them in an airtight container in the refrigerator for up to 3 days. They also taste delicious cold or reheated in the microwave!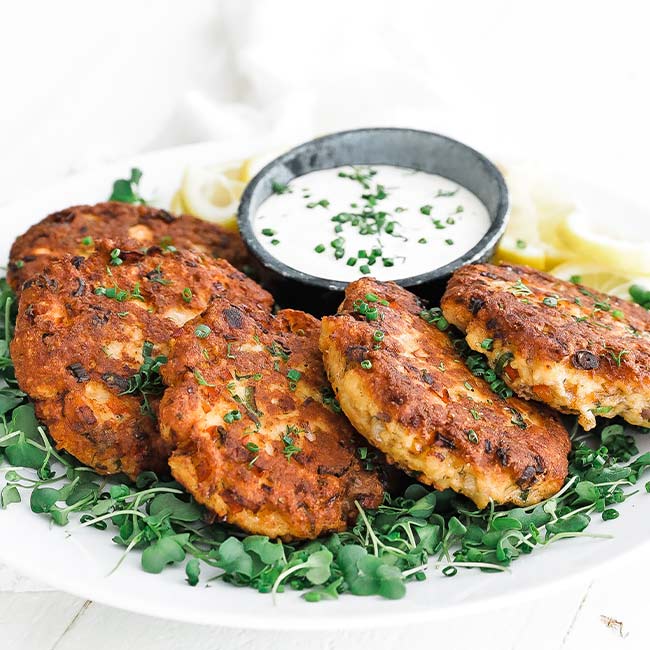 6. To change things up a bit, try serving your salmon patties with some roasted potatoes or sweet potato fries on the side! You could also switch things up by using different spices or herbs when you make the salmon patties. Try adding some dill or smoked paprika for a different flavor!
Nutrition
Calories: 400 kcal

Carbohydrates: 23g

Protein: 33g

Fat: 19g

Saturated Fat: 4.4g

Sodium: 911mg

Potassium:474mg

Cholesterol:186mg